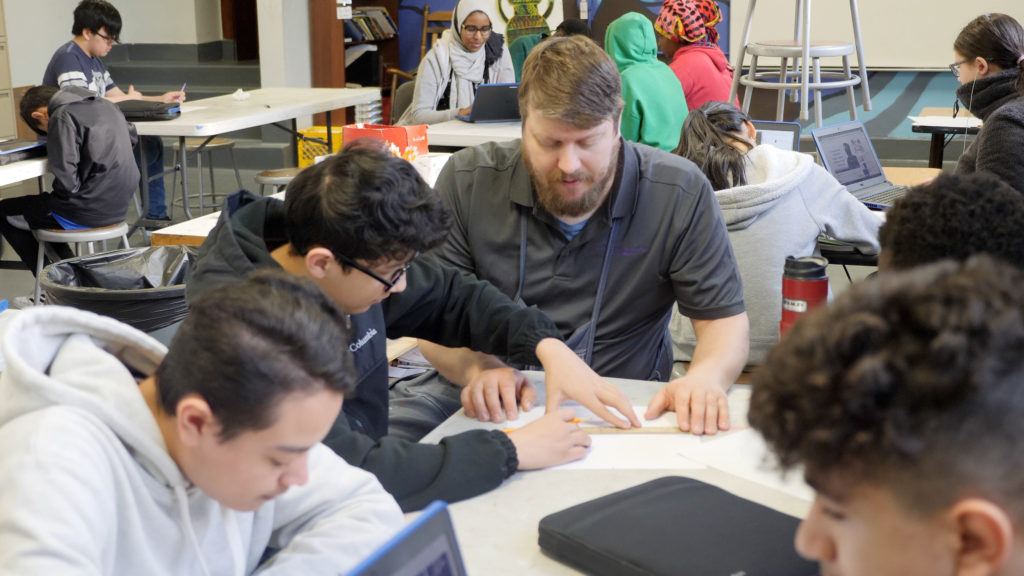 Current Employment Openings:
All positions are currently filled.
Potential Employment Opportunities:
*These positions are currently filled, but we are always accepting applications in the event that we have a vacancy during the school year.
ELL Teacher
Middle School – ELA
Middle School – Math
Middle School – Science
Elementary Teacher
Early Childhood Teacher
Special Education Teacher
PE Teacher
Art Teacher
Music Teacher
Substitute Teacher
You can find our Salary Schedule here: Salary Schedule
If you're interested in one of these positions, please complete an Employment Application. Email your cover letter, resume, and application to Jennifer Cornett at jcornett@kcia.us or mail it to Kansas City International Academy, 414 Wallace Ave. Kansas City, MO 64125.
**It is the policy of KC International Academy not to discriminate on the basis of race, color, religion, gender, national origin, ancestry, disability, age, or any other characteristic protected by law in its programs or employment practices as required by federal and state law.